Nita Ambani elected trustee of "Metropolitan Museum of Art"
For the first time in the museum's 150-year history, an Indian made trustee
New Delhi (Press Release) Reliance Foundation Chairperson Nita Ambani was elected Trustee of the Metropolitan Museum of Art in New York today. She will be the first Indian to play the role of trustee in the museum's 150-year history. Museum Chairman Daniel Brodsky announced his joining the board of Nita Ambani and said, "Mrs. Ambani's commitment to preserving and inspiring Indian art and culture is truly extraordinary. Joining their board will enhance the museum's capabilities. We are delighted to welcome Nita Ambani. "Speaking on the occasion, Nita Ambani said," It has been great to see that the Metropolitan Museum of Art has shown interest in Indian art exhibitions for the past several years. Is. The support and interest of Indian art on the global platforms through the Museum has impressed me. It matches our ambitions. This honor will help me double my efforts for India's ancient heritage. "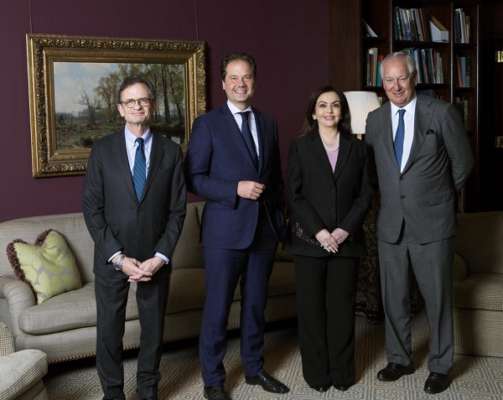 Nita Ambani
Ms. Ambani is particularly committed to the survival and promotion of India's art, culture and heritage. Reliance Foundation has been making many efforts to maintain and validate India's cultural identity. In 2017, the Metropolitan Museum of Art also supported Mrs. Ambani at a special function. The event is held in honor of the individuals who promote the dumb and diverse in the art world. Smt. Ambani is also a member of 'The Mets International Council'. Ms. Ambani received the prestigious National Sports Promotion Award from India's Rashtrapati Bhavan for Reliance Foundation work in 2017. In 2016, Forbes added Ms. Ambani to the list of Asia's 50 Most Powerful Business Women. She is also a member of the International Olympic Committee and is the first Indian woman to fulfill that role.